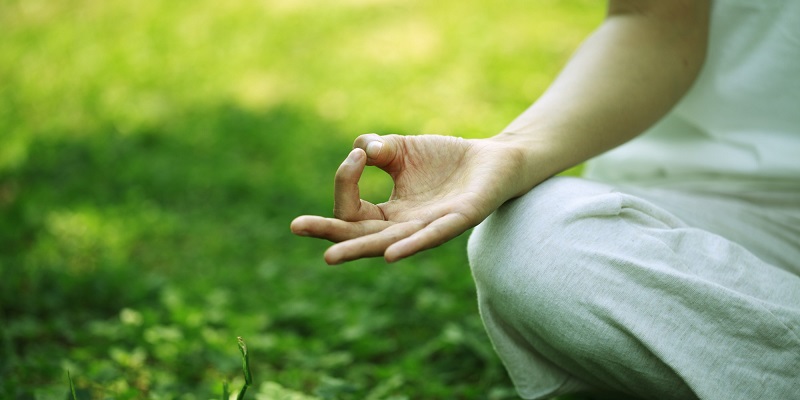 Looking At The Best Way To Learn How to Meditate
With all the hustle and bustle that comes with the modern life, stress is inevitable. It is common to often have this feeling that there isn't enough time in a single day to get things done completely. It is this stress and tiredness that denies us happiness and makes us impatient and frustrated, even to the extent of affecting our health. That is where meditation comes in. Meditation provides more time for us by making our minds much calmer and more focused. There are many different types of meditation, each of which work differently, but help to achieve almost the same thing. With the right procedure, meditation helps in overcoming stress to find the inner peace and balance. Mantra meditation is one type of meditation that can make it easier for beginners to learn meditation techniques. The steps mentioned in this article provide a proper guide of how to learn to meditate with Mantra.
Choose Your Mantra
Mantra is a phrase or word that is silently repeated while meditating. You repeat a specific word to yourself to give you something to keep your attention on, other than your thoughts. The phrase or word can be anything, and should be chosen by the meditating individual. Words like "love" and "peace" are some of the commonly used word during meditation as a mantra. It is also convenient to use words that you aren't familiar with, or from a different language that you might not understand, since this keeps your thoughts away from the common. So, your thoughts doesn't have to wonder when you are meditating.
Choose a Peaceful Environment
Meditation works best in a calm and peaceful environment. This allows you to focus exclusively on your meditation, and avoid polluting your mind with the external stimuli in the process. Whether you are a beginner or not, this calmness and minimum disturbance is crucial to accomplish the task at hand. In any kind of disturbance will ruin the moment, and you will hardly achieve your meditation goals. Whether you intend to meditate for 5 minutes, or half an hour, make sure you aren't interrupted for the entire duration of your meditation.
Deep Breaths with Eyes Closed
After you've taken the right position and in the right posture, begin with gently closing your eyes, then you take some deep breaths in in a uniform frequency. You can try the cleansing breaths, where you inhale slowly through the nose, then exhaling through the mouth. After this, you can continue with breathing at a normal relaxed pace through the nose, and with your mouth gently closed.
Silently Repeat Your Mantra
Sit still and slowly begin to repeat your mantra quietly to yourself without opening your lips. Repeat it gently until you feel calm and relaxed. Don't force it, but instead just let it flow. The repetition of the mantra doesn't have to correlate with your breath.
Don't Wrestle with Your Thoughts
As the process continues, you might realize when you start drifting from the mantra. The mind will sometimes have to wander, but don't try to empty your mind. If your mind tries to drift away, simply calm down and return to silently repeating your mantra.
After 20 or 30 minutes, you may stop repeating the mantra, but continue sitting with your eyes closed. You maintain your position, while staying calm for a few more minutes before you call it a day as far as meditation is concerned.